Instant Tightening & Toning Cream
Rs. 869.00
Watch as your wrinkles diminish and skin gets lifted like magic!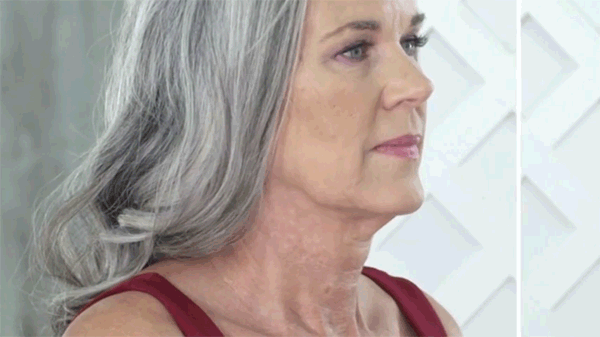 Imagine NEVER having to worry about uneven skin, the appearance of imperfections like fine lines and wrinkles. Lucky for us Instant Tightening & Toning Cream is the first truly easy to apply all over cream that gives the most flawless skin finish ever! Instantly reducing any imperfections.

The anti-aging body system for wrinkled skin that provides smoother, firmer, 
younger natural looking skin!
 Proven to transform skin that comes with age into visibly smoother, firmer and younger skin!
Clinically researched anti-aging ingredients that are deeply moisturizing, and help firm, tighten and reduce the appearance of the dreaded turkey neck and crepe skin. Instant Tightening & Toning Cream combats other loose skin concerns such as wrinkles and fine lines.
EFFECTIVE & GENTLE: Highly potent and effective at visible improving the appearance of your skin. But, it's gentle enough for all skin types, including, very sensitive skin, oily skin, and dry skin. It is designed for both women and men.
Our targeted anti-aging cream encourages elastin and collagen 
Improve elasticity and blur fine lines and wrinkles caused by aging or weight loss. 

Smoother texture is revealed through a blend of gentle exfoliators, while skin is drenched with hydration from a unique combination of our 9 Super Hydrators and our exclusive  Tightening & Toning Complex
Instant Tightening & Toning Cream
Description

Watch as your wrinkles diminish and skin gets lifted like magic!

Imagine NEVER having to worry about uneven skin, the appearance of imperfections like fine lines and wrinkles. Lucky for us Instant Tightening & Toning Cream is the first truly easy to apply all over cream that gives the most flawless skin finish ever! Instantly reducing any imperfections.


The anti-aging body system for wrinkled skin that provides smoother, firmer, 

younger natural looking skin!

 Proven to transform skin that comes with age into visibly smoother, firmer and younger skin!

Clinically researched anti-aging ingredients that are deeply moisturizing, and help firm, tighten and reduce the appearance of the dreaded turkey neck and crepe skin. Instant Tightening & Toning Cream combats other loose skin concerns such as wrinkles and fine lines.

EFFECTIVE & GENTLE: Highly potent and effective at visible improving the appearance of your skin. But, it's gentle enough for all skin types, including, very sensitive skin, oily skin, and dry skin. It is designed for both women and men.

Our targeted anti-aging cream encourages elastin and collagen 

Improve elasticity and blur fine lines and wrinkles caused by aging or weight loss. 


Smoother texture is revealed through a blend of gentle exfoliators, while skin is drenched with hydration from a unique combination of our 9 Super Hydrators and our exclusive  Tightening & Toning Complex

 
Instant Tightening & Toning Cream
Rs. 869.00
(21)
00

Hours

:

00

Minutes

:

00

Seconds